OLED
Superior Image QualityInfinite Possibilities of Innovative Design
As the self-emissive OLED display delicately controls the light of each pixel to express natural colors and realize infinite contrast ratio, you can enjoy a different level of vivid picture quality.

In addition, since OLED has a simple structure with no backlight and is ultra-thin and light-weight, it has the infinite possibilities in terms of application range and design, and it enables new designs that were never seen before.
Transparent OLED
Since OLEDs do not require a backlight, optimum transparency can be achieved. Transparent OLED displays allow consumers to simultaneously see the objects beyond the display and the information on the screen, and also become an element of luxury interior design that draws the attention of visitors. Therefore, it can be widely used for various purposes and spaces such as shop windows, museums, and art galleries.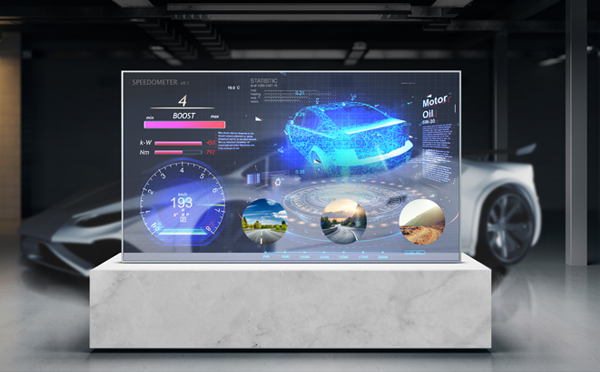 Tiling Display
Lightweight and ultra-thin OLED displays offer unprecedented flexibility in design, providing general information as well as advertisements. It supports a variety of concave and convex curvatures in both horizontal and vertical directions, allowing it to be placed in a variety of shapes and providing a bright and clear screen from any angle to catch people's attention wherever they are.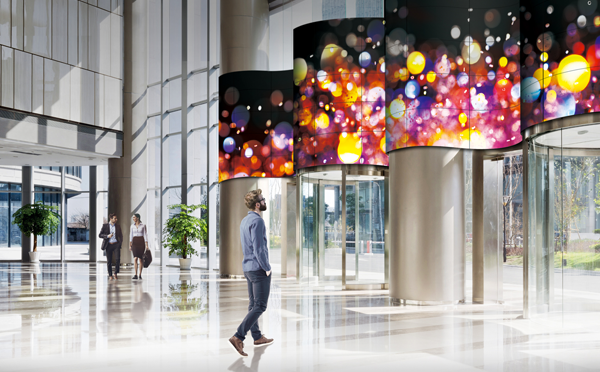 in-TOUCH
Slim & Superior Picture Touch Display
In-TOUCH products with touch functions embedded into the display have a slimmer design and superior picture quality compared to products with touch parts such as film added to the outside of the display.

Among the product line-up of various sizes and shapes, this is LG Display's unique product that can be applied to various product groups such as electronic boards, kiosks, ISS (Interactive Smart Shelf), elevators, and vending machines.
in-TOUCH Pro
The products with in-TOUCH Pro technology can represent the best picture quality with the excellent touch performance. They can replace he existing blackboards and projector screens, as they are fully equipped with full line-up with various sizes of products.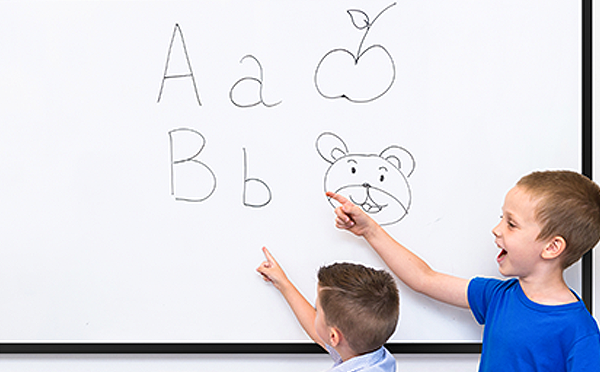 in-TOUCH Standard
in-TOUCH Standard is suitable for kiosks and TVs, and comes in 55 inches, 43 inches, 32 inches and 27 inches. With in-TOUCH's excellent picture quality, slim design, and easy assembly, the products with in-TOUCH Standard can deliver accurate information to consumers and the convenience of simple manufacturing and installation to manufacturers.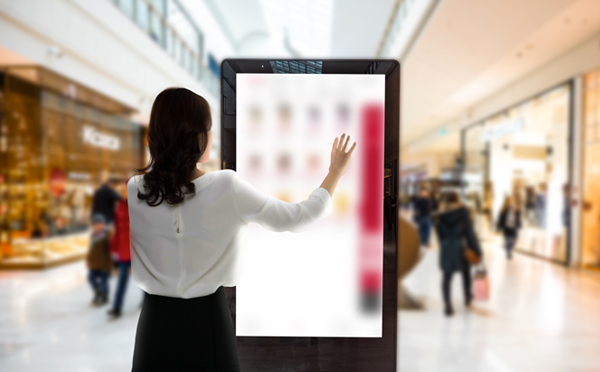 in-TOUCH Stretch
in-TOUCH Stretch is available in two sizes, 29" and 23", optimized for ISS (Interactive Smart Shelf). Through two-way communication through a touch feature, in-TOUCH Stretch provides a new shopping experience to consumers and various consumer purchasing data to retailers.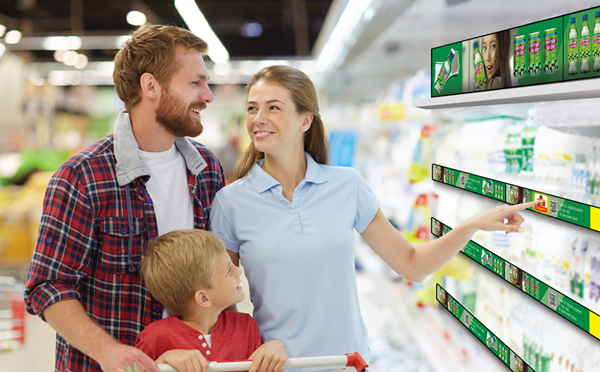 Video Wall
World's Thinnest Even Bezel
LG Display boasts the world's thinnest bezel and provides products optimized for large scale displays with minimal disconnection or distortion between displays. It can be freely expanded in size and used in places that require extra-large screens such as airports and control rooms.
World's Narrowest Even Bezel
A video wall is a product that combines multiple displays to create an extra-large screen. LG Display has developed the world's thinnest bezel video wall. (Bezel to Bezel: 0.88mm) It provides the effect of viewing one large screen by minimizing the boundaries between displays. In addition, it is easy to install as the bezel size on all four sides of the top, bottom, left, and right sides is the same, and it is lightweight and has good rigidity compared to existing products.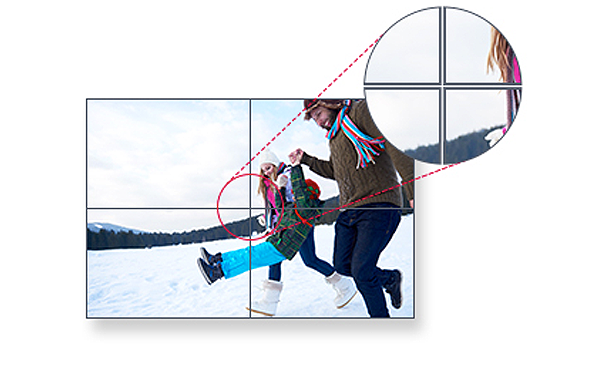 Great Picture Quality
LG Display's unique algorithm (VIC) technology is applied to provide the same clear picture quality without color wash from any angle by IPS wide viewing angle and to match the picture quality and color uniformly between each screen according to the characteristics of the video wall that tiles multiple products. Therefore, even if multiple displays are installed, excellent image quality is maintained.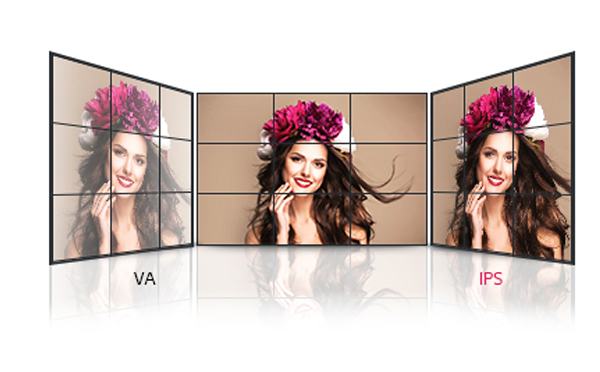 Signage
General, Outdoor, Signage
LG Display's unique IPS technology provides excellent viewing angles and vivid color expression, so accurate information can be delivered in various environments such as airports, shopping malls, and restaurants.
General Signage
Since LG Display has a full line-up of products from extra-large to small products, it can be used in various places and for various purposes.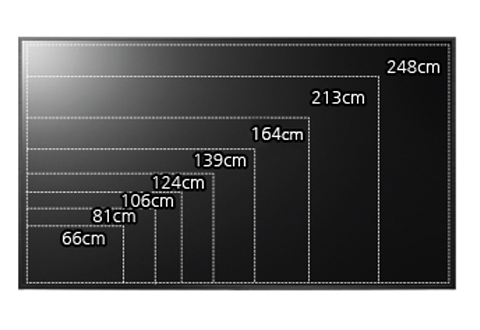 Outdoor Signage
LG Display's IPS technology realizes bright and clear images and stable product reliability even in outdoor environments. With high transmittance and strong durability, LG Display's outdoor displays can be used for drive-thru menu boards, electric vehicle charging stations, and outdoor billboards in shopping malls.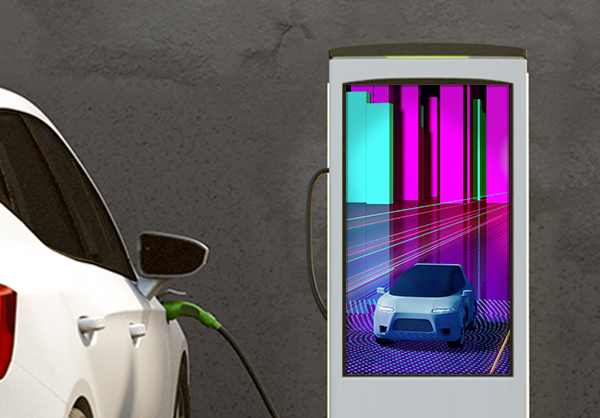 High Readability
As QWP (Quarter Wave Plate) is applied, you can comfortably enjoy natural images in outdoor environments even when wearing polarized sunglasses.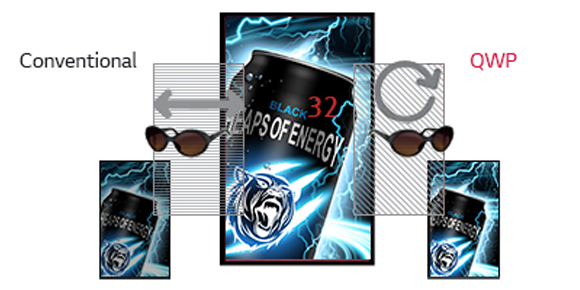 Wide Temperature Range
LG Display's outdoor displays boast high panel reliability. The light temperature liquid crystal is applied so that the screen does not turn black even when the surface temperature of the display rises in a hot outdoor environment, and as a light temperature polarizer is applied, blackening does not occur even when exposed to direct sunlight for a long time at high temperatures, so clean and natural screens can be provided.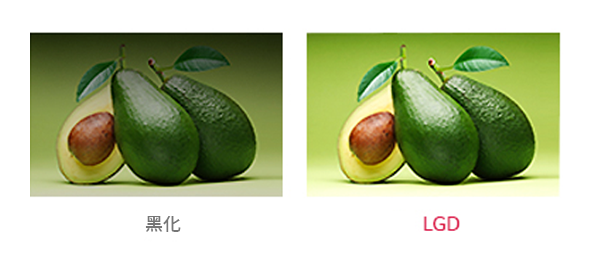 TOP