Automotive Display
The Best Display for Autonomous Drive
Automotive display market is rapidly evolving, with accelerated technology and convergence. LG Display can bring the special value you need to lead this market - with the most advanced and innovative automotive display.
Example of Automotive Display Application
LG Display can provide you with the best optical quality and design for enhanced safety and convenience for the passengers.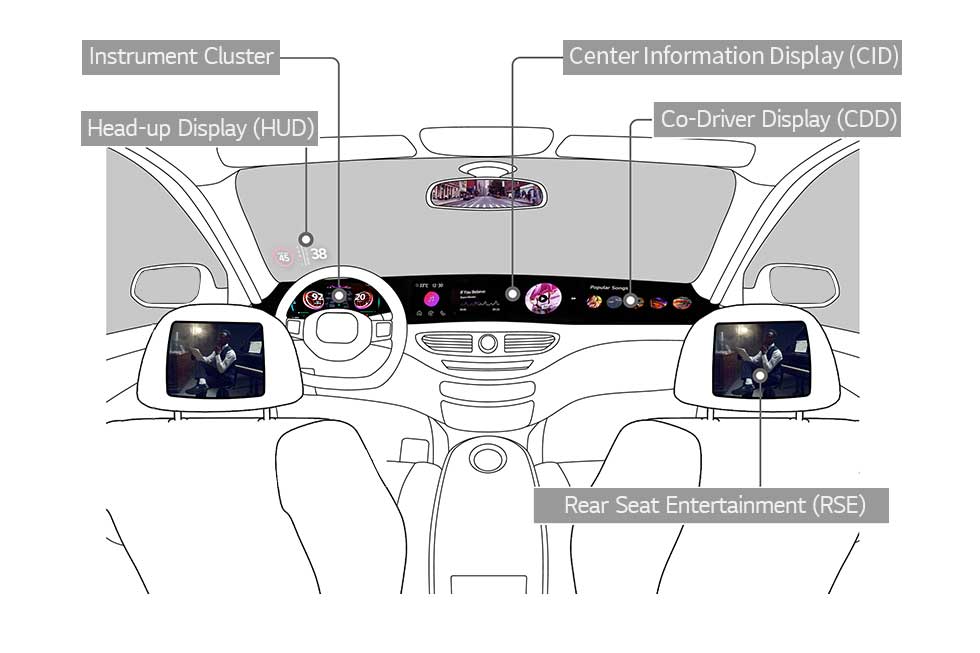 The Next Generation of Automotive Display
OLED Automotive Display
LG Display's OLED automotive display can provide you the best picture quality with high color gamut and wide contrast. It also provides outstanding visibility and perfect black; which made it possible to obtain the world's 1st automotive display with Eye Comfort Certification. LG Display's P-OLED is also the only automotive display that can provide you a multi-curve freeform design along the dashboard with its thin and light structure. LG Display's automotive P-OLED is opening a new era in the automotive interior design with its superior design and picture quality.

LCD Automotive Display
LG Display provides you the best LCD solution in the market with IPS (In-Plane Switching), high resolution, accurate in-Touch, glasses-free 3D display, high luminance and outstanding outdoor visibility with a larger screen. LG Display's outstanding LCD line-up has been widely used on various automotive applications.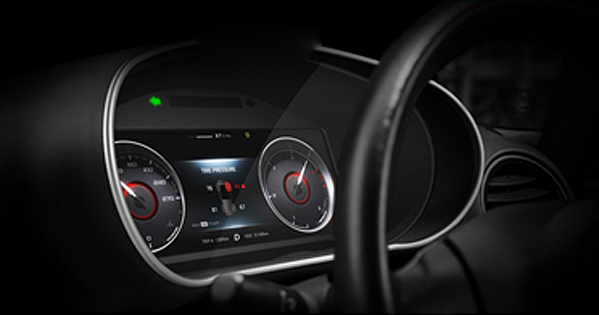 TOP