IPS
Seemlessly Clear Picture Quality
LG Display's IPS technology realizes excellent picture quality, low power consumption, and solid picture quality based on the principle that its liquid crystal molecules are driven horizontally.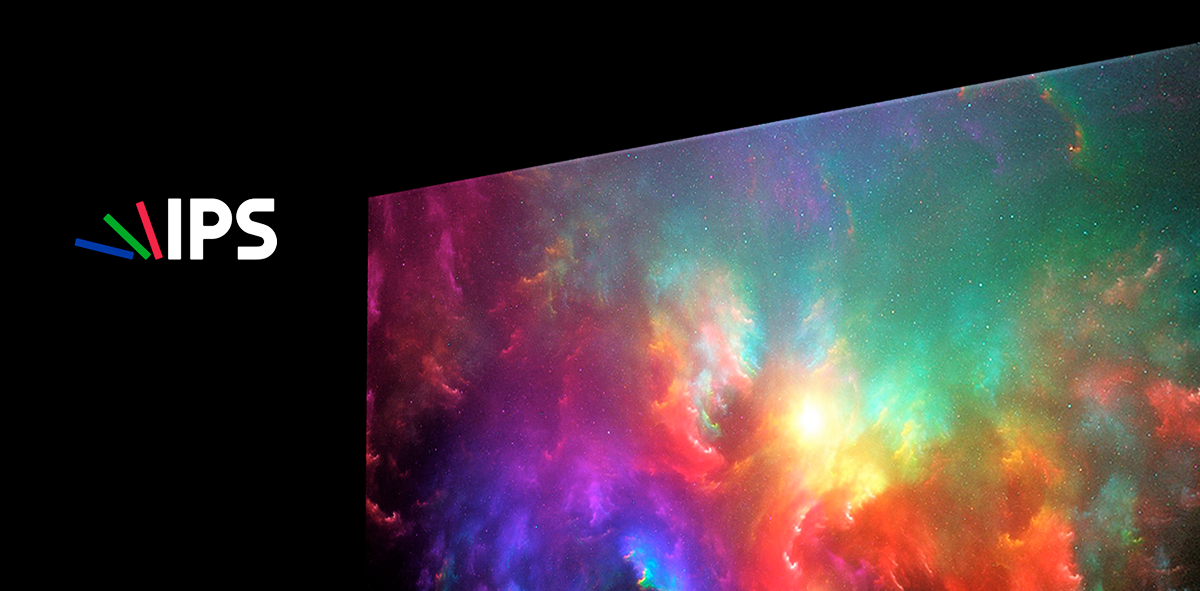 Technology of IPS
IPS is a wide viewing angle technology that allows you to enjoy the same picture quality from any angle by using a horizontal liquid crystal arrangement.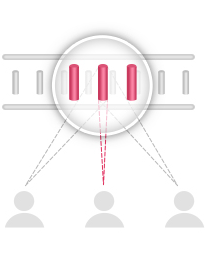 Narrow viewing angel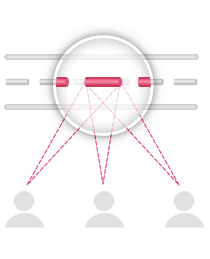 Wide viewing angle
Values of IPS
Wide viewing angle and vivid color expression

It shows clear picture quality from any angle, anytime, anywhere.

High transmittance

High transmittance makes it easy to implement high resolution, and it is also efficient in power consumption.

Solid Picture Quality

Even when touching the screen, you can enjoy solid picture quality with no afterimages or glare.
Oxide-TFT LCD
'Oxide-TFT LCD' technology applicable to various products
LG Display's oxide TFT technology can be applied to various display products. Since its performance is more than 50 times higher than that of the existing a-Si TFT, it can be applied to the entire product lines from mobiles to laptops and large TVs.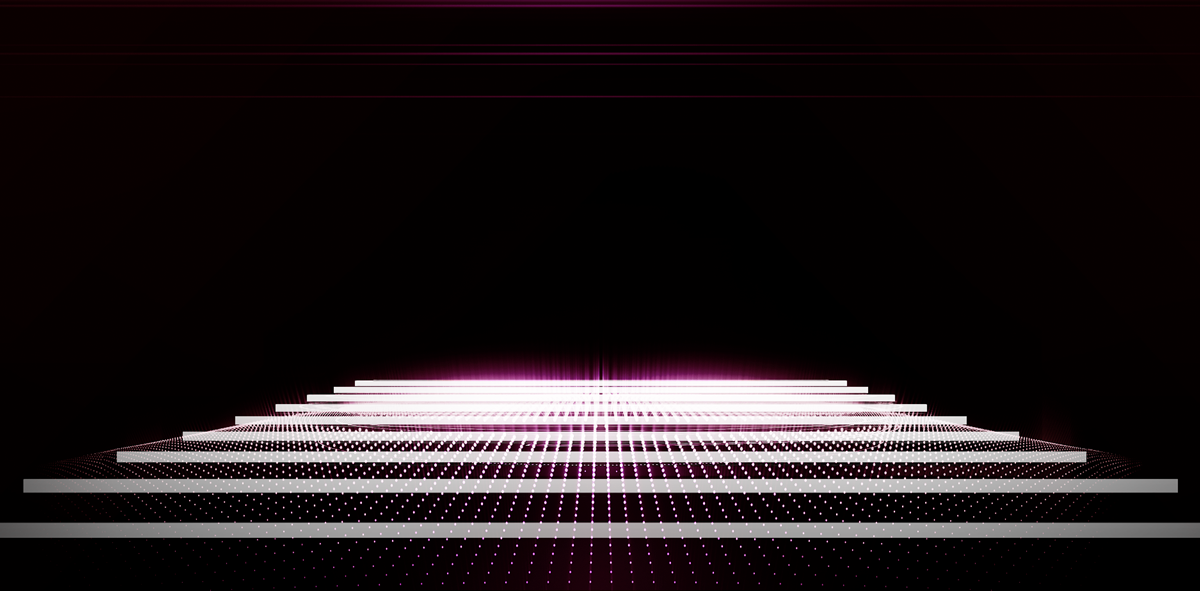 Clear Picture Quality

By reducing the size of the TFTs that make up individual pixels and increasing their performance, a display with high resolution and rich colors can be achieved.

Design Innovation

By applying oxide TFT, the size of the circuit part of the panel outside the screen can be drastically reduced, making it possible to create a slim design display.

Low power consumption

Oxide TFT is highly energy-efficient because the leakage current is very small when the screen is not working, so it can extend the battery life of notebooks or tablets.

High speed operation

LG Display's high-performance oxide TFT is optimized for high-speed and variable frequency products such as high-end gaming monitors and laptops.

Extended product life

LG Display is a pioneer in the industry's first successful mass-production by researching and developing oxide TFT technology for the longest period of time. LG Display guarantees product reliability that customers can trust and use for a long time.
in-TOUCH
'in-TOUCH' technology optimized for Slim & Light products
in-TOUCH products with built-in touch function can maintain slim design and superior image quality compared to add-on (out-cell) touch products with added touch electrodes. It is a technology unique to LG Display that can be applied not only in IT but also in various fields such as home application, health, industrial, and medical products. in-Touch has a built-in touch electrode in the LCD, optimized for slim & light products that can perform touch operation without additional touch electrodes or cover glass.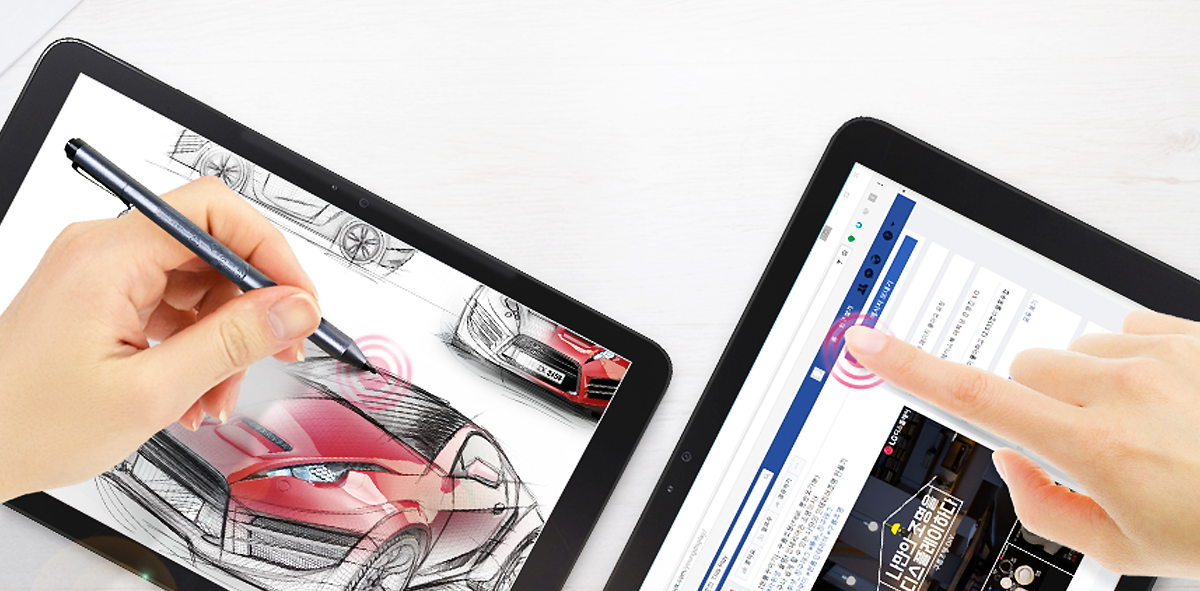 Excellent Picture Quality
The excellent image quality of existing IPS panels can be maintained as no additional touch electrode is needed.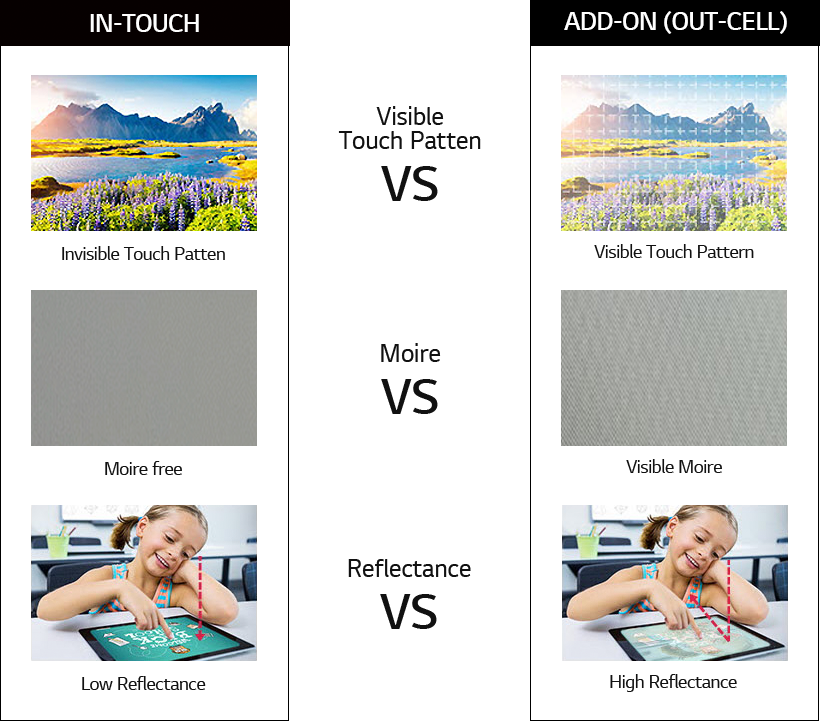 Slim & Light
A touch feature can work without adding touch electrodes or cover glass.

Mini LED
Best picture quality combined with IPS technology
LG Display's IT Mini LED technology is combined with IPS technology to realize high contrast ratio, color gamut, wide viewing angle, and image quality of HDR 1000 or higher.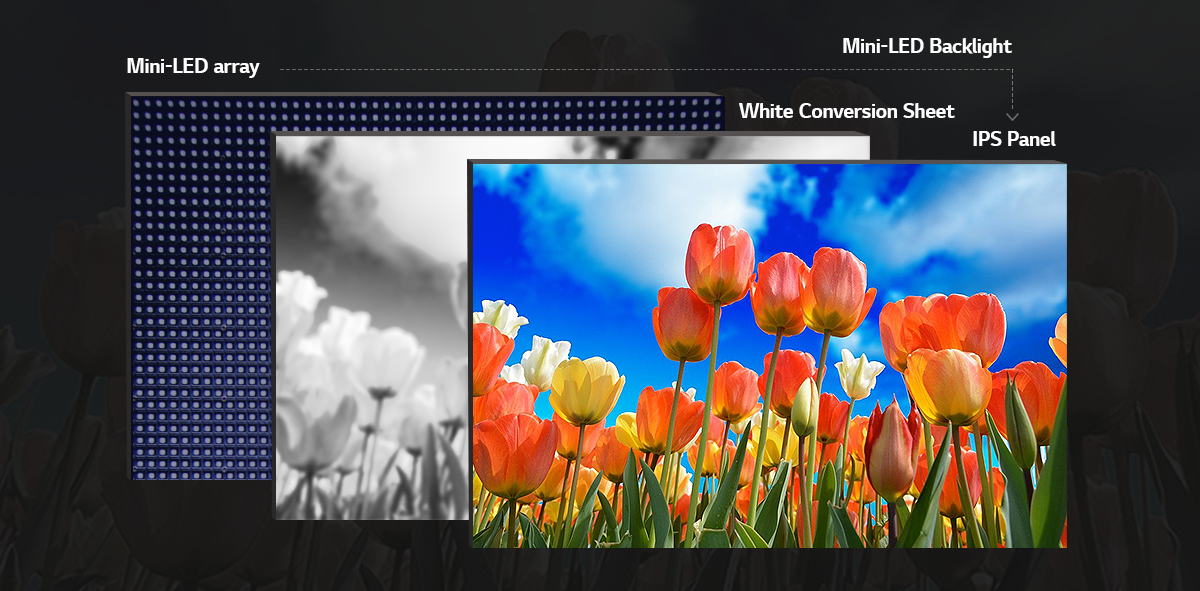 BASIC CONCEPTS
Miniaturization of BLU light sources
Conventional LED PKGex) 3.5 x 2.8 x 0.7㎜
minimize
Mini LEDex) 0.3 x 0.2 x 0.11㎜
The best IPS picture quality
IPS + Mini LED BLU
01 Local dimming subdivision minimizes Halo phenomenon and improves contrast ratio
02 High dynamic contrast ratio over HDR 1000
03 Wide viewing angle with High Color Gamut and IPS technology
TOP